I have been offering acupuncture and herbal medicine first in North London and then in Richmond for over 18 years.
I moved to London in 1995 after finishing a degree in English Philology in Spain, and soon went on a big detour by deciding to study acupuncture after experiencing its benefits first hand. I completed a BSc Hons degree in Chinese Medicine Acupuncture in 2001, followed by a postgraduate diploma in Chinese Herbal Medicine two years later at the University of Westminster.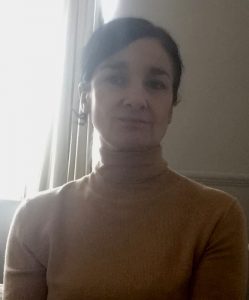 I started working almost immediately at St. Joseph's Hospice in Hackney with terminally ill patients. This was an extremely challenging but deeply enriching experience on all levels. After two years, I began to develop my private practice in north London while working in several socially focused centres with an emphasis in alcohol and substance misuse (HAGA, DASH, CRI, HM Prison Holloway).
In addition to this, I have been working at Hoxton Health, a charity that provides alternative therapies for over-60's in Hackney, since 2003.
I relocated to Richmond in 2008, and this is where I now hold my private practice. My particular interests are general gynaecology, fertility and musculoskeletal pain.
I am a fully insured member of the British Acupuncture Council.